We are watching a chance for severe storms to develop Sunday as a cold front approaches. Right now, it appears the main threat will be damaging winds, although there is a chance for hail, too. Right now, we are in the slight to enhanced risk area for severe storms.
There are 5 levels of risks: Marginal, Slight, Enhanced, Moderate and High Risk. Here's what they mean: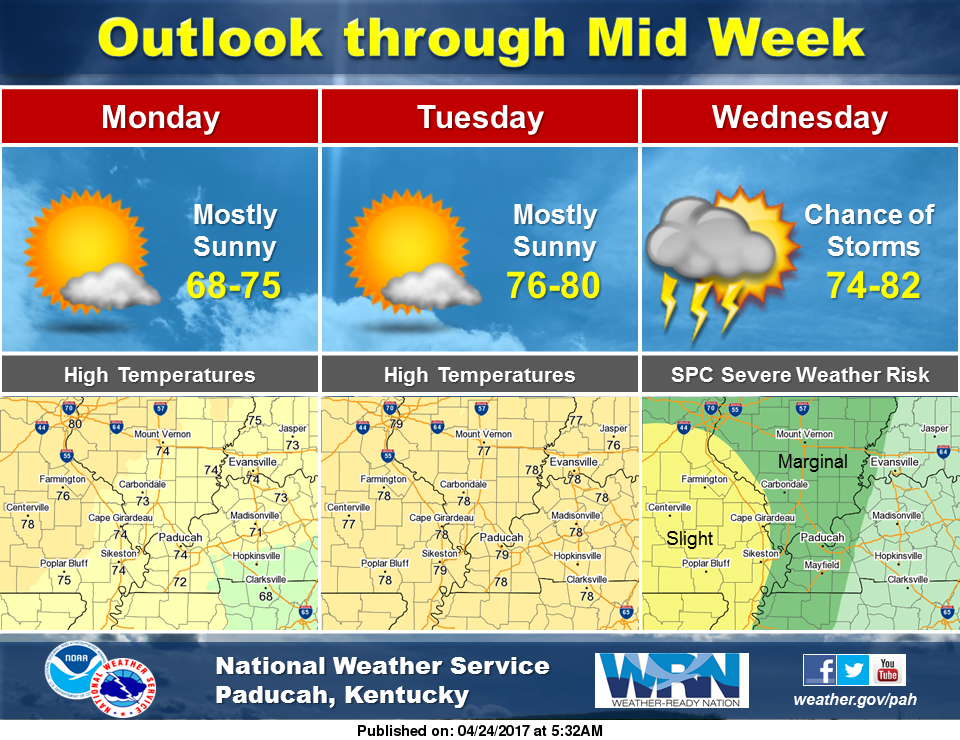 Your can hear my forecasts each weekday on Newstalk 94.7, 95.5, 570AM and 1320AM, along with The Mix 94.7 and Willie 102.1.
Remember, when the power's out, you can still hear our forecasts and live reports on these stations, too.
RADAR:
SATELLITE:
FORECASTS:

Hydrology: