Rain will move out, then we'll be drying out and warming up over the next few days. Yay!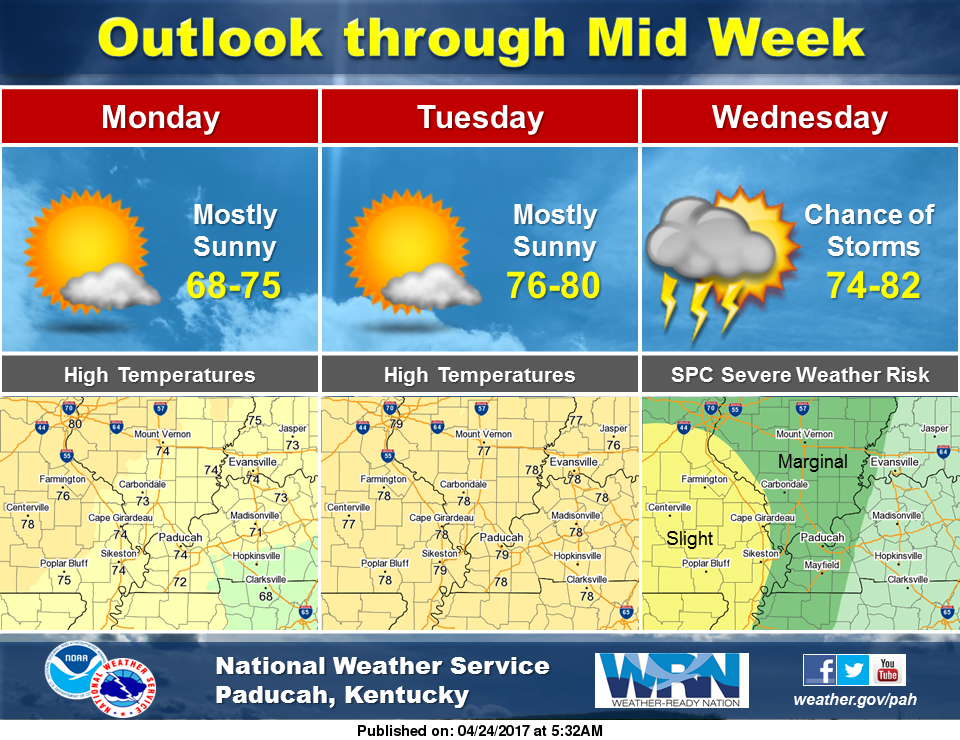 There are 5 levels of risks: Marginal, Slight, Enhanced, Moderate and High Risk.Here's what they mean:
Your can hear my forecasts each weekday on Newstalk 94.7, 95.5, 570AM and 1320AM, along with The Mix 94.7 and Willie 102.1.
Remember, when the power's out, you can still hear our forecasts and live reports on these stations, too.
RADAR:
SATELLITE:
FORECASTS:

Hydrology: