The latest data is in line with what we've been saying since Thursday: 3" (on average) snow/sleet, with the possibility of some freezing rain. The totals could go up or down locally. The main impact will be travel beginning tonight (Saturday night) through Monday midday. Stay abreast of the situation as it can change! Be Safe!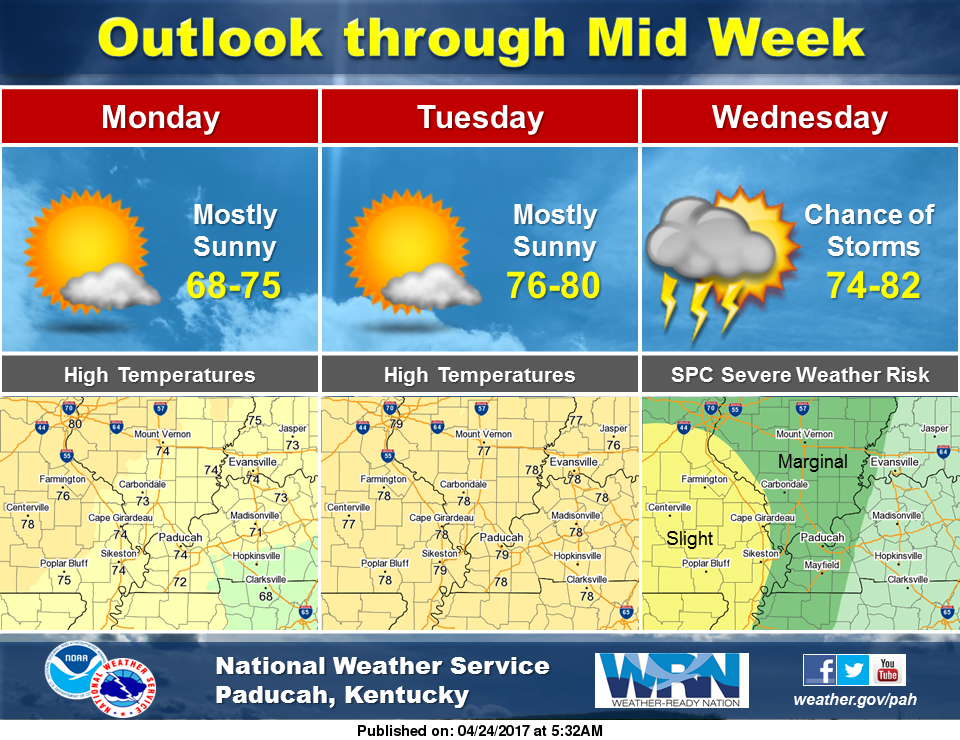 There are 5 levels of risks: Marginal, Slight, Enhanced, Moderate and High Risk.Here's what they mean:
Your can hear my forecasts each weekday on Newstalk 94.7, 95.5, 570AM and 1320AM, along with The Mix 94.7 and Willie 102.1.
Remember, when the power's out, you can still hear our forecasts and live reports on these stations, too.
RADAR:
SATELLITE:
FORECASTS:

Hydrology: